Don't Let Water & Storm Damage Sink Your Finances: The IICRC Nonprofit Sets the Standards for Cleaning, Inspection, and Restoration Services
Experts share their tips and advice daily on BadCredit.org, helping subprime consumers navigate the world of personal finance.
In a Nutshell: Water damage can strike unexpectedly, causing costly damage to homes and businesses. Many people don't face water damage in time, nor do they use proper equipment to get rid of the water or the subsequent mold that develops. The best course of action to ensure your family avoids health problems following water damage to your home is turning to an IICRC-certified professional.The Institute of Inspection, Cleaning, and Restoration Certification (IICRC) sets global standards and provides 27 certifications for people in the cleaning and restoration business. With a presence in more than 25 countries, the IICRC also provides consumers with educational resources on restoration – so they can repair water-related damage themselves – without breaking the bank, but also doing it the safest way possible.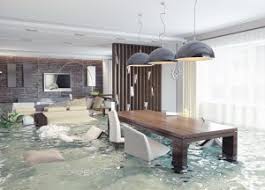 Water damage from flooding and storms can wreak havoc on a family's home and finances. The average cost of water removal alone is $2,700. Cleanup and restoration add thousands more to the bill, and a foot of flood damage repair can cost nearly $20,000. While the average water damage insurance claim is $7,500, uninsured people are looking at more staggering out-of-pocket costs.
So, people try to cut corners. One of the first mistakes they make is not facing the scope of the problem. When they procrastinate, the water damage can actually worsen, penetrating building materials, and ultimately also driving up the cost of restoration. When people do seek help, they don't look for certified experts.
Instead, people should reach out to and rely on certified experts right away. The IICRC is an organization dedicated to setting industry standards – and training experts – in inspection, cleaning, and restoration of damaged properties. Its Clean Trust logo has become a symbol of confidence between certified technicians and customers.
For over 45 years, the organization has been helping people to train and certify experts to do the hands-on hard work that goes into cleaning up the mess left by water damage.
Jeff Bishop, a Director of IICRC, is a second-generation restoration expert. He sums up the genesis of the problem that the nonprofit IICRC helps resolve. "It happens frequently when there is wholesale flooding … people have hardly anywhere to turn but to rely on themselves, which can jeopardize the health and safety of their families", Jeff said.
Although there are a few other organizations similar to IICRC, such as the Restoration Industry Association (RIA), IICRC sets the standard for the training and certification of experts.
"In the industry, there is no specific regulation that governs how restoration can be performed except ANSI/IICRC S500", also known as the Standard and Reference Guide for Professional Water Damage Restoration, Jeff said.
Source: The Institute of Inspection, Cleaning, and Restoration Certification (IICRC); written by Adam West and originally posted on badcredit.orgHire a professional and get it done right the first time!
Aspen Environmental professionals are licensed and insured and members of the National Organization of Remediators and Mold Inspectors (NORMI), the style="font-size: medium;">National Air Duct Cleaners Association (NADCA), and the Institute of Inspection Cleaning and Restoration Certification (IICRC).
For anything related to water damage cleanup, mold testing, mold removal, or air ducts, call Aspen at 978.328.0882.Or email [email protected]